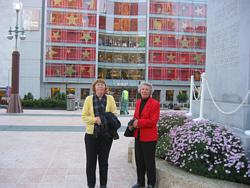 Mum and Aunt Gunna in Union Square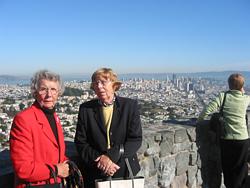 Up on Twin Peaks at the start of the tour of the City
I and mum on Twin Peaks
In Golden Gate Park, near the Japanese Tea Garden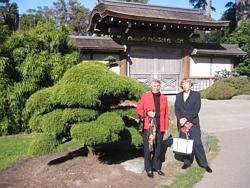 In front of the Japanese Tea Garden
At the other side of the Golden Gate looking over to SF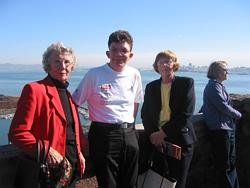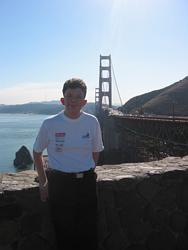 At the Golden Gate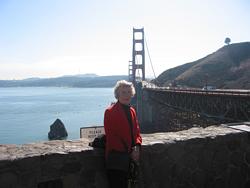 And a panorama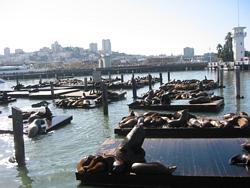 The seals at Pier 39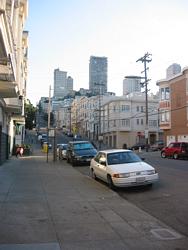 On the way back from Pier 39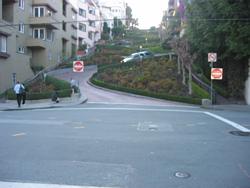 "The steepest street in World". Or not. Not even in SF, apparantly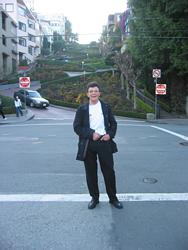 Pretty steep though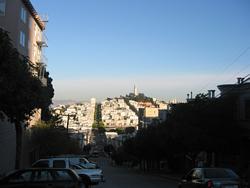 and a nice view. That's Coit Tower over there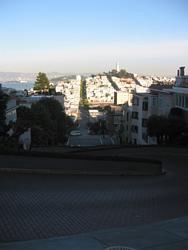 Another view down um... that street.
Using the flash this time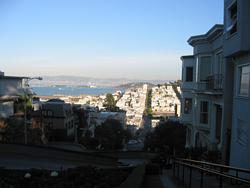 Straight streets.
Now there's a good idea when a hill is steep.
Bay Bridge and downtown from the Coit Tower
Looking the other way out of Coit Tower to Pier 39 and Alcatraz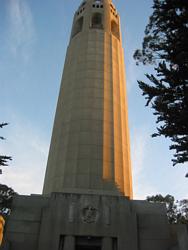 And up it.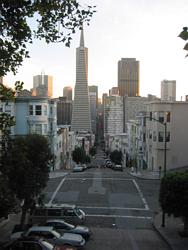 Looking towards the Banking district of Downtown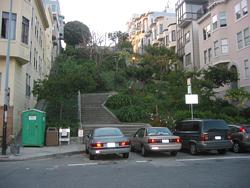 and up to where the previous pic was taken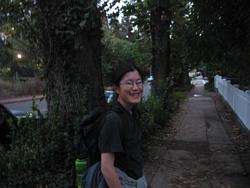 A typical Berkeley student
Pier 39 and the Neptune Restaurant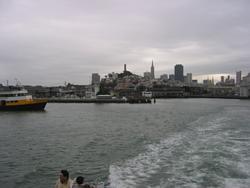 On the way to Alcatraz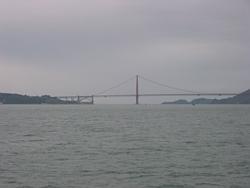 The Golden Gate from the boat
and looking back to the city
The island emerges through the fog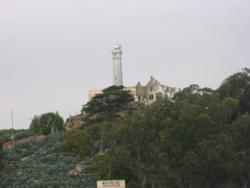 Grim
and uninviting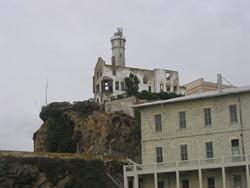 Gothic, even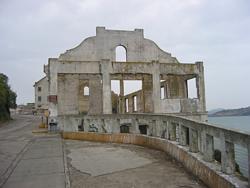 The burnt out hulk of the warden's home
Nice and compact
A panorama towards the city

Behind the jail, the stairs up to the back door to the exercise yard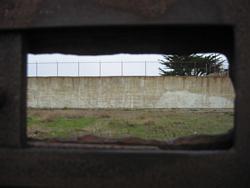 A view through a hole
And a great one of the exercise yard. Probably not many tourist bother to go this way and get that view through a peephole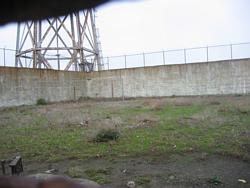 or that.
The Warden's House
No entry to the fountain
Straight streets, pity about the rain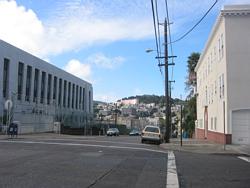 Up near Haight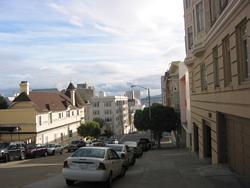 on the way back from Haight-Ashbury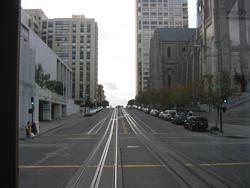 Riding the streetcar
I missed the match by 2 days. Talk about exotic
In Chinatown
Coit Tower that way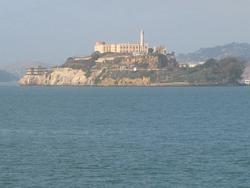 Zooming in on Alcatraz from the Neptune