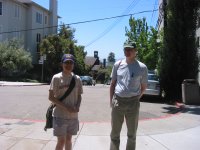 The view from Berkeley towards The Golden Gate, featuring the graduating one and the cloggie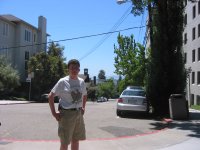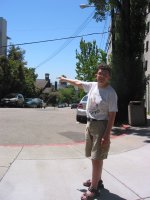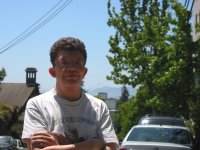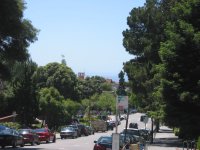 This is a slightly different spot.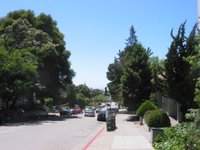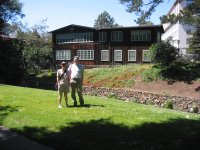 A nice house on campus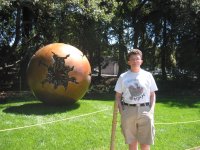 An immediately recognisable artist. Previously seen in D.C. back in '02 (no photo) and Copenhagen in 2003
And now we know the artist!
At my hotel waiting for the RotS. Bumblebee!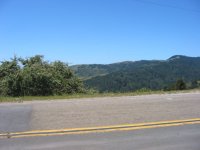 On our way to north of SF and Point Reyes
Not yet near Point Reyes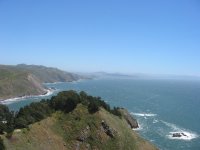 Now this is somewhere near Point Reyes.